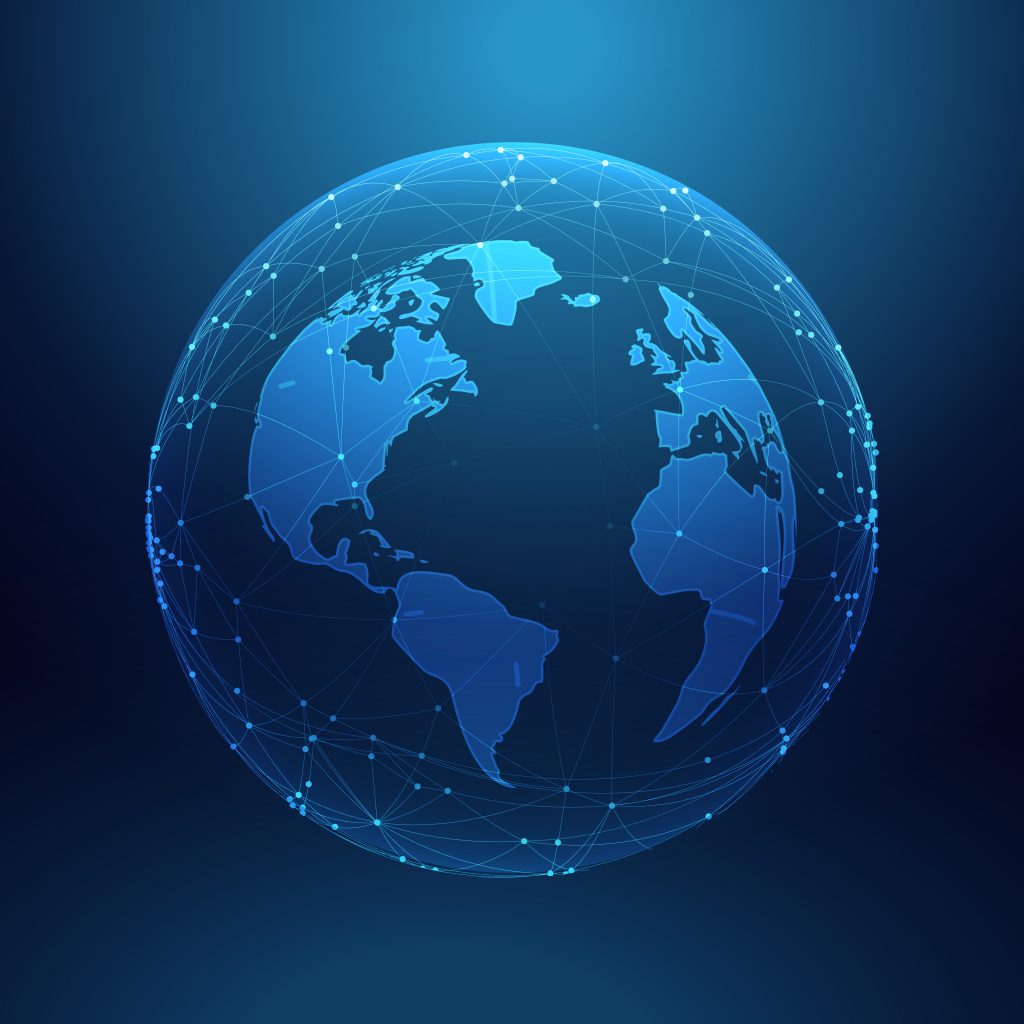 Your gateway to the world
ALT Telecom Public Company Limited (ALT) has been granted 30 years concession from SRT (State Railway of Thailand) since August  2015 to build up a nationwide optical fiber cable (96 cores) along railways.
International Gateway Company Limited (IGC), ALT's subsidiary company, has been granted for Telecom License Type III in Thailand who possess a telecommunications network and provide services intended for the public services.
TODAY: Our fiber optic and DWDM terrestrial network, with over 12,000 kilometers throughout Thailand, is designed to support all service critical traffics within Thailand and also from neighboring countries to Thailand and vice versa. The DWDM network is designed based on the protection philosophy of 1+1, self-healing ring and mesh nature of the network in order to avoid single point of failure.
FUTURE: With our unique granted license, the Open Access License with the 3 Cable Landing Station (CLS) locations in Thailand, will allow ALT and IGC to play a major role in the Eastern Economic Corridor (EEC) Project in Thailand and bridge the Submarine traffic to The Greater Mekong Subregion (GMS) Terrestrial network. These 3 CLSs are located in the most strategic locations to the Submarine Business in Thailand and South East Asia: Rayong province, will mostly support the traffic to South China Sea side. Songkla province, the East side of South, will play the key role towards the China, Hong Kong and Singapore route. Satun province, is located in the most important location on the West side toward the Andaman Sea, Middle East and Europe traffic.
Providing dynamic options that suit your purposes
Under robustness of collaboration with International Service Provider, we can extend telecommunication services to our customers and partners for local, regional and global coverage. 
We are reliable partner to provide great services to your customers. We operate a global packet-meshed network that spans over multiple international cable systems designed to offer highest level of network resiliency. Together with our partner, we are connected directly to over 3,200 peers, 32 major IXs and over 80 points of presence (PoPs) globally to ensure the lowest latency for your connectivity requirement.
Low Latency and Full Resilience Services
Rapid and Scalable Connectivity
Excellent Sales and Customer Support
With a ceaseless commitment to providing service excellence and great experience, we provide the following suites of services to help you to pick the best solution suited for your business: